BREAKING: CCSA cancels Thailand Pass & change entertainment venue restrictions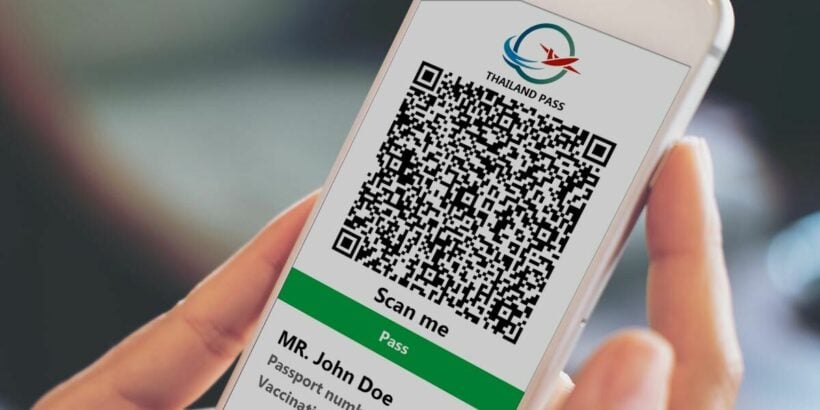 The Centre for Covid-19 Situation Administration – or CCSA – just announced some big changes to Thailand's Covid-19 restrictions. The CCSA met with Thailand's Prime Minister Prayut Chan-o-cha and the Ministry of Public Health this afternoon to make decisions about the Thailand Pass, "zones," closing times of entertainment venues, face masks and temperature checks.
It appears that the Thaiger's predictions were correct…
Thailand Pass
The CCSA announced the complete cancellation of the Thailand Pass, effective July 1.
Travellers of any nationality will no longer be required to obtain a Thailand Pass to gain entry into the kingdom, beginning July 1. Travellers will no longer be required to purchase Covid-19 insurance.
From July 1, travellers will be required to show proof of vaccination history to enter Thailand. Unvaccinated travellers must provide a negative "Professional" ATK test result. If travellers do not have either proof of vaccination history or a negative ATK test result, they can still gain entry into Thailand but might be subject to an on-arrival ATK test. The CCSA said there will be randomised document checking at the airport, and anyone who does not have the aforementioned documents will be subject to a professional ATK test.
The Thailand Pass will still exist, but will serve a completely different purpose, from July 1. If foreign travellers get ill while travelling in Thailand, they can use the Thailand Pass website to report their symptoms. We will report on this when further details emerge.
"Zones"
All of Thailand's 77 provinces will become "Green" zones (or surveillance areas), allowing entertainment venues to open in all 77 provinces. The CCSA said they will make a further announcement about when this change will come into effect. We suspect it will come into effect on July 1.
Closing Times
Entertainment venues will be allowed to open until 2am, and 1am in some areas, which have not yet been specified. The CCSA will make a further announcement about when this will come into effect, but we suspect it will be effective from July 1. Previously, all entertainment venues were required to close at midnight.
Masks
As suspected, the CCSA did not make a clear statement about the requirement to wear face masks. The CCSA asked the public to use their own discretion to decide when it is appropriate to wear a face mask. They advise people over 60 years old to continue wearing face masks as a precautionary measure.
Temperature Checks
Temperature measuring devices are no longer required at all venues in Thailand. They may still be used in some "high risk" places.
SOURCE: CCSA
Courtesy ofThaiger News
Stay updated with Samui Times by following us on
Facebook
.