Burmese military bombs Karen village, kills 2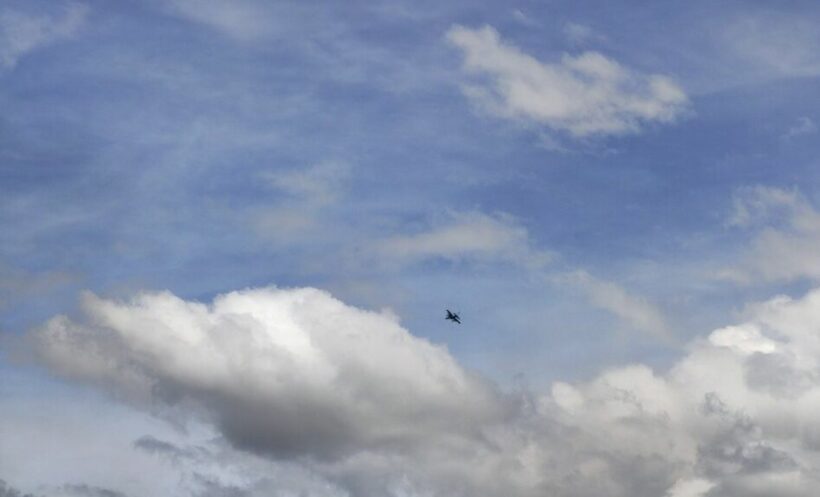 Peace remains out of sight for minority groups living under the Burmese military. On Friday night, a Burmese fighter jet bombed a Karen village just a few hundred kilometres away from Myanmar's border with Thailand. Two villagers were killed, 3 were wounded, and 92 were forced to flee to Thailand.
Even though the Burmese military had reportedly meant to drop the large bomb on a Karen military outpost, it landed in the middle of the village instead. The bomb hit the house of the head of the village.
The 92 villagers who fled to Thailand were mostly women and children. The stranded villagers had to cross a river to get to the Phop Phra district of Thailand's western province of Tak. The injured villagers were taken across the river by boat to seek treatment at the hospital in Phop Phra with permission from Thai authorities.
Myanmar's airforce bombed the village just a day after one of its fighter jets was spotted flying over Phop Phra, and therefore in Thailand's airspace. Thailand's PM Prayut Chan-o-cha said Mynamar had apologised to Thailand for the incident. Prayut said the incursion was "not a big deal." The Burmese military told Thailand's military that it was an accident, and the jet only crossed a small distance into Thailand.
Some human rights activists have criticised the Thai government for its lay response to Myanmar's incursion. The secretary-general of Thailand's Campaign for Popular Democracy, Metha Matkhao, proposed yesterday that the government declare a no-fly zone over the Thai-Burmese border. Metha called on the Thai government not to show its support to Myanmar's suppression of ethnic minority groups.
This week, a Thai delegation met with the Burmese junta government. The 2 parties discussed how to help the Burmese military's peace talks, and establish stability in Myanmar.
But for now, minorities continue to languish. The Karen Information Center has now written a Facebook post about the recent bombing. The translation reads, "…the locals of that area no longer dare to live in the villages".
SOURCE: Bangkok Post
Courtesy ofThaiger News
Stay updated with Samui Times by following us on
Facebook
.