Businesses struggling after Thai-Malaysia border reopens, blame high entry fees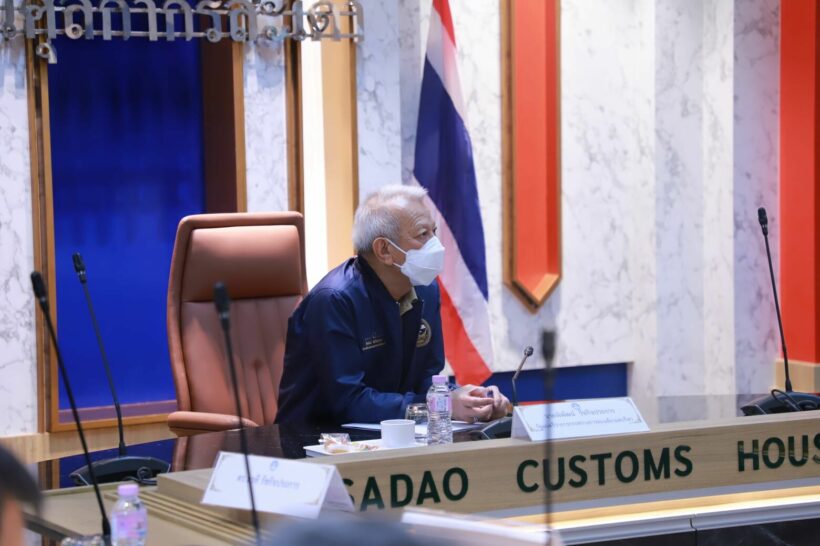 The reopening of the Thai-Malaysian border on April 1 raised the hopes of local people who thought the move would boost the local economy in southern Thailand's border region. However, things seem to be moving slowly as one merchant in the area said she had only two Malaysian customers since the border's reopening. The shop owner said that the entry fees are between 5,000-7,000 baht which is too expensive for most Malaysian travellers.
The Thai-Malaysian border at Sadao Border Checkpoint in the southern province Songkla was reopened on April 1. Vaccinated travellers can enter by land via the checkpoint under the Test & Go programme. Thailand Pass QR code, health insurance, and Covid-19 PCR test upon arrival with a night at a hotel approved by Thailand's Safety and Health Administration (SHA) are still needed for anyone entering the kingdom via land or air.
On April 9, the owner of a souvenir shop in Songkhla shared with Thai media that she had only two Malaysian customers since the border reopened. She guessed that it was the result of the expensive entry fees of about 5,000 to 7,000 baht that put Malaysian travellers off crossing over into Thailand. She informed Thai media that she wanted the government to consider that the fees are too high and decrease the entry fees to 1,000 to 2,00o baht to draw in more travellers. She said she tried to think positively and hopes there will be more travellers after the end of Ramadan on May 1. She added that the Sadao Border Checkpoint and travellers from Malaysia, Indonesia, Brunei, and the Philippines were at the heart of business in the province. If the entry fees are high, local people can't earn their living, the shop owner said.
After the interview of the shop owner was posted, Tourism and Sports Minister Phiphat Ratchakitprakarn visited the Sadao Border Checkpoint to check all of the entry measures. He insisted that Thailand has not yet begun collecting the entry fee from travellers as the introduction of the fee was postponed from April to June. He also insisted that the entry fee was just 300 baht, not 5,000 or 7,000 baht as the shop owner had suggested, and that the fee was to be collected from travellers by arriving by air first. He added that the costs mentioned by the shop owner were inclusive of the Covid-19 RT-PCR test, hotel and insurance which went together with the health measures to prevent the spread of Covid-19 in the country.
Courtesy ofThaiger News
Stay updated with Samui Times by following us on
Facebook
.