Elderly rescued from unauthorised care facilities in Bangkok after reports of poor conditions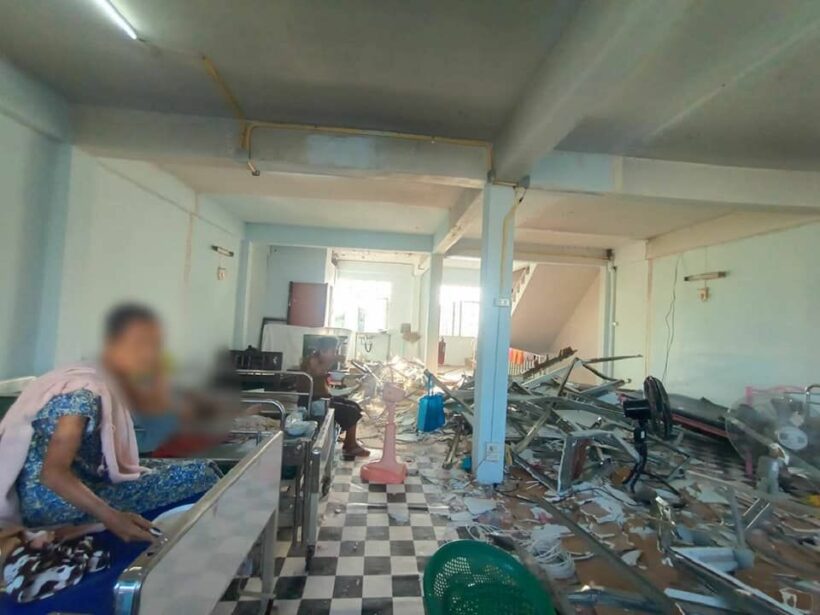 Elderly people kept in poor conditions at unauthorised care facilities in Bangkok, some abused and even put in shackles, were rescued yesterday. Thai authorities raided two centres in the Lat Krabang and Nong Chok districts, which are both owned by the same person, and discovered residents squeezed into tiny rooms, and some residents even in shackles. Authorities then took 40 residents, 20 from each centre, to a state rest care home.
Authorities then contacted the residents' families and asked them to pick them up. The families said they selected the centres because their prices were lower than those of other elderly homes. The owner of the centres, a woman, formerly ran an elderly home in Chachoengsao, which was shut down after one patient died from Covid-19. If the owner doesn't respond to a police summons, police will seek an arrest warrant, according to a police chief.
Authorities found out about the centres when a person visiting the Lat Krabang home while applying for a job there notified them of the conditions he saw. He said the building was overcrowded. One doctor at the Department of Health Support said the Lat Krabang building appeared to be under construction, the facilities were not licensed to operate, and the hygiene level didn't meet standards.
Authorities placed the residents whose families could not be reached in temporary state-run elderly care.
SOURCE: Bangkok Post
Courtesy ofThaiger News
Stay updated with Samui Times by following us on
Facebook
.