Fight between ex-husband and new man draws 50 officers to ER in Chiang Mai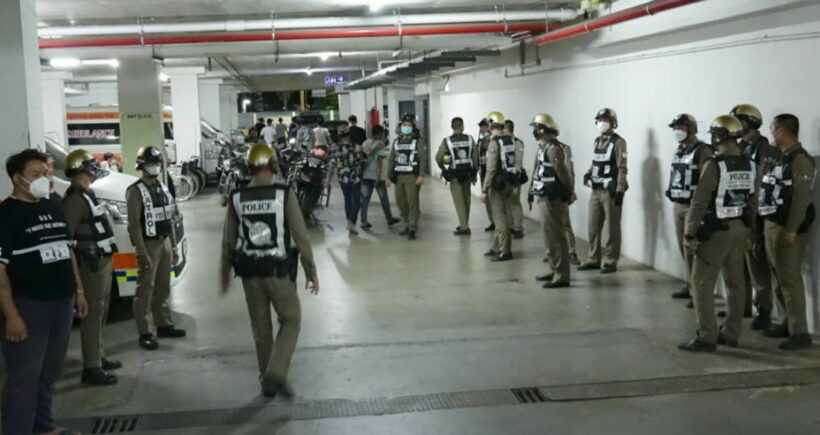 A fight between a woman's ex-husband and her new man brought chaos to an emergency room at a Chiang Mai hospital last night- so much that 50 officers arrived on the scene.
The storm began brewing between the men when the woman and her new partner went to her ex's house to ask him to return an amulet. The ex said he had left it at another house. The woman and her ex began to argue, and the new man stepped in to help defend the woman. That's when things turned physical.
The ex-husband stabbed the new partner in his ribs, and the new partner hit the ex in his head until he was unconscious. The woman brought her new partner to the ER at a hospital in Chiang Mai's main city district. Relatives of the ex brought the ex to the hospital as well.
Relatives of both men arrived at the ER, claiming they were just visiting the men. But ER staff feared a fight would erupt between the families. The staff called police for for help. Fifty officers from not 1, not 2, but 3 different police stations arrived to keep watch on the scandalous scene.
The relatives followed orders to clear the area, and were surprised at how many police had showed up. Hang Dong district police plan to question both men later.
SOURCE: Thai Rath
Courtesy ofThaiger News
Stay updated with Samui Times by following us on
Facebook
.