Omicron subvariant likely to be a dominant strain in Thailand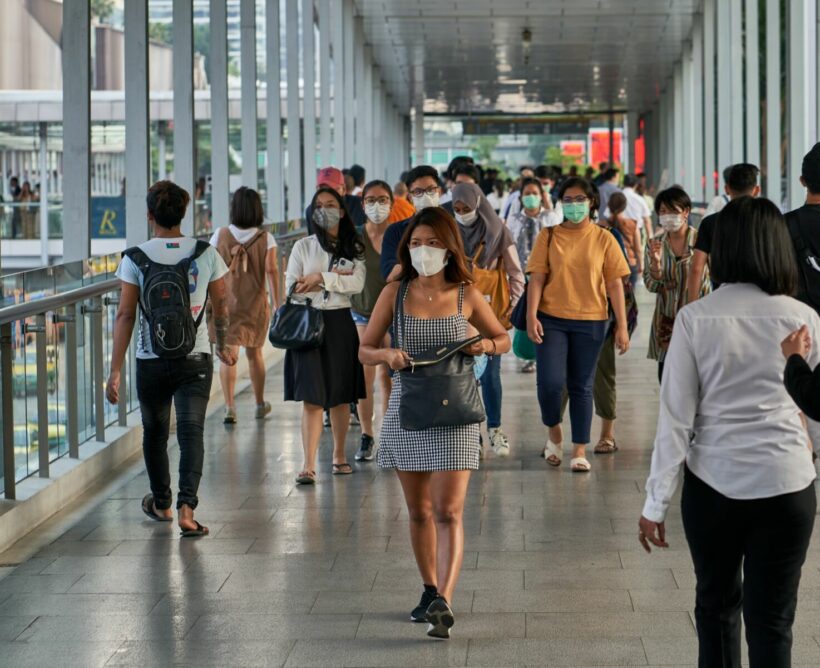 There is a chance that the new Covid 19 sub variants, BA.4 and BA.5, will likely dominate new Thailand Covid infections, as they have already in other countries. However, they have not yet caused serious problems in the Land of Smiles. The latest sub-variants have been characterised by the increase transmissibility and immune escape – such "immune escapes" could mean more people who have had Covid-19 remain susceptible to reinfection, and that proven vaccines may, at some point, need an update.Omicron Thailand
Thailand has now confirmed around 1,000 people have tested positive to the new BA.4 and BA.5 sub-variants, with Bangkok experiencing the most cases. Three Bangkok hospitals have already confirmed a rise in hospitalisations but no rising trend in Cvid-related deaths.
According to director general of the Department of Medical Science, Supakit Sirilak, medical experts believed that the BA.4 and BA.5 sub-variants of Omicron are slightly more contagious, but there was limited data to determine any additional dangers.
Eric Jeffrey Topol is an American cardiologist, scientist, and founder and director of the Scripps Research Translational Institute, says the Omicron sub-variant BA.5 is "the worst version of the virus that we've seen".
"It takes immune escape, already extensive, to the next level, and, as a function of that, enhanced transmissibility, well beyond Omicron (BA.1) and other Omicron family variants that we've seen (including BA.1.1, BA.2, BA.2.12.1, and BA.4)," he added.
But Dr. Supakit Sirilak says there is no need for panic about the sub-variants.
"Although there were more admissions to hospital, we have yet to find out if the increase resulted from BA.4 and BA.5 or from more infections, like when Omicron had first erupted. The sub-variants will gradually replace other sub-variants, like the Omicron variant itself did to Delta previously."
Over the past week, it is believed more than half of all new Covid-19 cases were caused by BA.4 and BA.5.
Wearing face masks is recommended to shield off from potential infection, and a booster shot is also advised.
The CCSA will have their next meeting this Friday.
SOURCE: Bangkok Post
Courtesy ofThaiger News
Stay updated with Samui Times by following us on
Facebook
.