PM defends government's performance, wants to move Thailand forward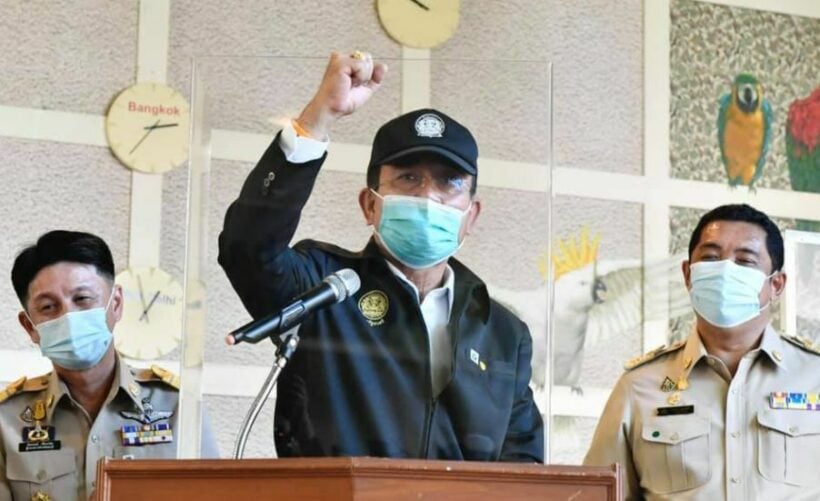 The Thai PM has defended the government's performance since seizing power in a military coup 8 years ago. According to a Bangkok Post report, Prayut Chan-o-cha says he's led Thailand through crisis after crisis and is doing his best to move the country forward.
The PM says at the time he seized power, the nation was deeply divided and mired in conflict, adding that the country was becoming "the sick man of Asia".
"Some people may have forgotten this. When the National Council for Peace and Order was formed, we were aware that (restoring order) would come at a price … (but) we were criticised for being undemocratic."
The PM went on to defend the NCPO, saying people still had freedom of expression following the coup (provided they remained within the confines of the law).
"At the time, the NCPO tried to ensure that people could still enjoy their freedom of expression in line with the law, with all sides given as much leniency as possible. The NCPO had a great deal of special power, but I only used it when it was necessary to solve problems."
Meanwhile, he says the government's 20-year strategy is essential to turning Thailand into a developed country by 2037. The pandemic has presented a major challenge, decimating the economy as a result of the country's heavy reliance on tourism.
"The Covid-19 crisis is a tough one. We are fighting against an invisible enemy. Huge amounts have been spent on helping people get back on their feet."
The PM points out that the international community has praised Thailand's handling of the pandemic.
"When the coronavirus crisis eases, Thailand will need investment to spur economic growth. I want everyone to have trust (in the government). In times of crisis, the government may not be working as fast as some might expect. But we are determined to tackle all problems. We need to join forces. This is not the time for conflict."
SOURCE: Bangkok Post
Courtesy ofThaiger News
Stay updated with Samui Times by following us on
Facebook
.