Series of earthquakes strike 500km away from Thailand's Andaman coast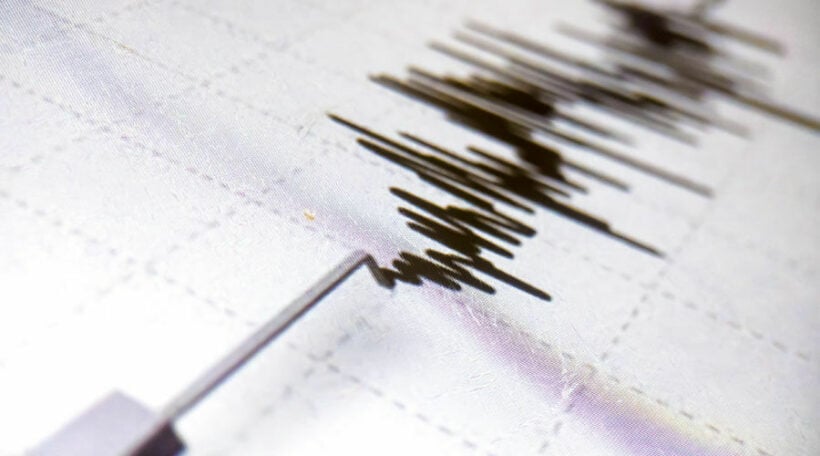 A series of continuous 4.0 – 4.9 magnitude earthquakes struck the Andaman and Nicobar islands for a period of 3 days, 506 kilometres away from Thailand's Andaman coast. More than 40 tremors occurred, beginning July 4 at 6:00am and continuing until this morning, July 6.
The epicentre of the tremors was only 10 kilometres deep, making the chance of a tsunami extremely low, according to Thailand's Metereological Department. Such tremors happen regularly, said the department.
Chulalongkorn University's Department of Geology said the earthquakes were caused by normal fault movement and are extremely unlikely to cause a tsunami. In the rare occurrence that the tremors did trigger a tsunami, it would be low scale and not nearly as destructive as the 2004 Boxing Day earthquake and tsunami, said the department.
The series of tremors sparked concerns that two of Thailand's tsunami buoys are not working. However, Phuket's Department of Disaster Prevention and Mitigation would like to assure the public that there are good warning systems and response plans in place if a tsunami were to occur.
Phuket's Department of Disaster Prevention and Mitigation confirmed that 19 warning towers around the island are working well. If a tsunami occurred, the towers' alarms would sound loudly and issue warnings in 5 languages. The department said the towers' speakers will be tested by playing the national anthem from the towers at 8:00am every Wednesday morning.
The department said there will be a tsunami evacuation drill in Phuket's Thalang district on July 20.
Phuket's Earthquake Monitoring and Surveillance Centre has asked volunteers to listen out for the sound of the alarm towers along the Andaman coast and educate people about tsunamis.
The centre says an earthquake will only trigger a tsunami if the earthquake has a magnitude higher than 6.5, is caused by the subduction of oceanic tectonic plates and has a deep epicentre.
So, it was concluded that the series of tremors that occurred at the Andaman and Nicobar islands cannot cause a tsunami. However, the centre says the situation should still be monitored.
The earthquakes were linked to flooding that occurred at Sai Kaew beach, which sparked concerns that a tsunami might occur. But if a tsunami was on the way, the water would drain from the beach first.
The centre says earthquakes of 6.5 – 7.9 magnitude can trigger small-scale tsunamis that would not cause significant damage to property. Whereas 7.6 – 7.9 magnitude earthquakes can trigger tsunamis that cause significant damage, especially near the epicentre. Earthquakes with a magnitude higher than 7.9, and especially as high as 9.0, can trigger tsunamis that cause widespread destruction.
The centre says their response time is good and if a tsunami was approaching, there would be ample to vacate the island of Phuket.
SOURCE: Workpoint Today, Thai Rath
Courtesy ofThaiger News
Stay updated with Samui Times by following us on
Facebook
.