South African's life sentence reduced to 33 years for drug trafficking in Thailand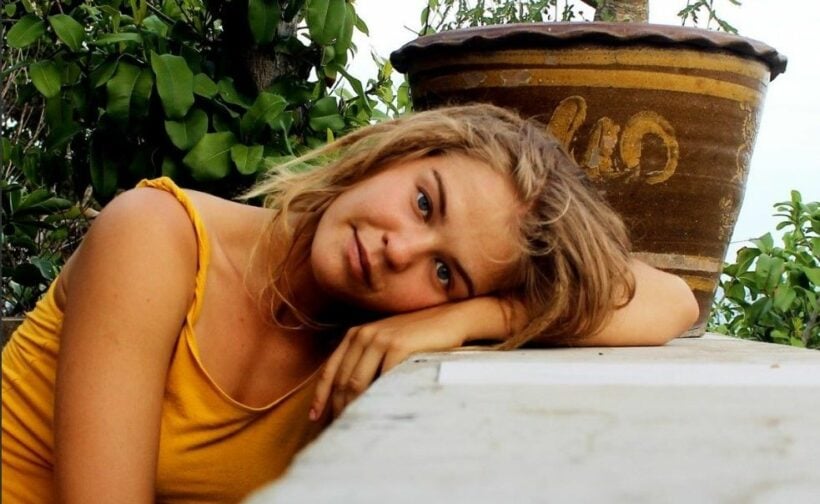 Koh Samui Court decided to reduce 23 year old Ashley Oosthuizen's life sentence to 33.4 years at a hearing on Wednesday. Ashley – from South Africa – is behind bars at a prison in Nakhon Si Thammarat province in southern Thailand for signing for a package containing MDMA at a restaurant in Koh Samui in late 2020. She was found guilty of international drug trafficking.
The court initially sentenced Ashley to death and later reduced the sentence to life. Ashley's mother Lynn said her sentence was reduced further on Wednesday…
"We found out that we misunderstood the meaning of life sentence. It turns out Ashley got a full life sentence and not only 25 years as we thought. Her appear went well and her sentence was reduced to 33.4 years. We have another 30 days to appeal."
"We hoped from the nature of the case that she would be released. But we trust that our heavenly Father has everything under control! We praise Him for every little miracle. Our trust is still in Him and we know His plans for Ashley's future are good. We know we serve a living God who loves us very much and will never leave us and forsake us. His plans are not our plans and they are far greater than we'll ever realize!"
Thai authorities previously rejected Ashley's family's plea to have Ashley extradited to her home country, citing a lack of extradition treaty between South African and Thailand. Originally, Ashley was incarcerated at Koh Samui Prison and was transferred to Nakhon Si Thammarat Central Prison in December last year.
Ashley was arrested on October 8, 2020 when she signed for a package at the restaurant 'Hot in the Biscuit' where she worked as a manager.
Thai authorities already knew the package contained drugs before it arrived in Ashley's hands. The package – addressed to 'Dave Rensburg' – was X-rayed at a sorting centre in Bangkok and suspected to have drugs inside it. The package was inspected and found to contain over 260 grams of MDMA, so authorities sent the package to its intended location – Hot in the Biscuit – to make an arrest.
At the time of her arrest, Ashley was dating an American man named Tristan Nettles. Tristan left Thailand on August 3, 2020, before Ashley was arrested. Tristan made a website claiming it was him behind the whole operation. Tristan said he was an "international dark web drug dealer" and that Ashley was not involved in the crime at all. Tristan had previously worked as a teacher in school on Koh Samui, and claimed he had been shipping drugs into the school for years.
Ashley's relatives still believe in her innocence and post updates in their fight for her release on the 'Free Ashley' website and a Facebook page named A Voice for Ashley Oosthuizen.
Ashley's parents say she has learned how to speak, read and write Thai language fluently. She offers 'Cha-Cha' classes to inmates and also played the lead role in a performance at the prison.
Ashley's father Andre said the prison has made a new application available which makes it possible to send letters and photos back and forth more often.
SOURCE: Cape Town Etc.
Courtesy ofThaiger News
Stay updated with Samui Times by following us on
Facebook
.