Teenage girl, 'client' arrested as Police rescue 2 minors in sex trafficking swoop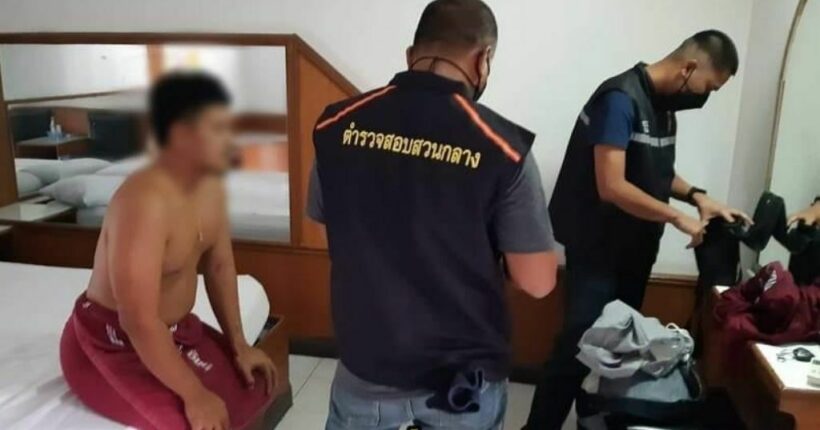 Undercover police yesterday swooped to arrest a teenage girl and her customer for procurement and engaging in sexual intercourse with a minor at a short-time hotel, in Muang district of Kanchanaburi, western Thailand.
Police also rescued a 14 year old girl held against her will as part of the investigation, who was allegedly forced to take illicit drugs and engage in violent sexual acts that were recorded on film.
The 16 year old girl (whose name was withheld) was arrested on charges of trafficking and unlawfully profiting from a minor aged over 15 but under 18 by procuring the victim for prostitution.
Chairat Jeenkrachan was placed under arrest on charges of depriving a minor aged over 15 but under 18 for indecency.
Police Major General Wiwat Kamchamnan, commander of the Anti-Trafficking in Persons Division, revealed the arrests were made at a love motel in Tambon Pak Phraek of Muang district.
Police offers rented rooms at a nearby hotel after being tipped-off a minor was being used by a gang to provide services of a sexual nature.
From their hideout, officers witnessed Chairat arrive in a pickup truck and rent a room. Soon after the teen procurer turned up at his room with a 15 year old girl.
Police burst into the room while the 27 year old man was handing over money to the teen procurer.
The 16 year old confessed she took the girl to have sex with the customer for 1,300 baht, of which she would get 500 baht, while Chairat admitted he was paying for the service.
Police discovered another victim, aged 14, while searching the premises.
The two girls revealed they had worked as prostitutes for about one month and received 800 baht from the procurer every time they had sex.
They also disclosed some clients forced them to take drugs, rendering them unconscious, before filming sexual acts, some of a violence nature.
Chairat and the 16 year old girl were handed over to police investigators at the Anti-Trafficking in Persons Division sub-division 5 for legal action.
Courtesy ofThaiger News
Stay updated with Samui Times by following us on
Facebook
.