Thai AirAsia X confident of takeoff after bankruptcy setback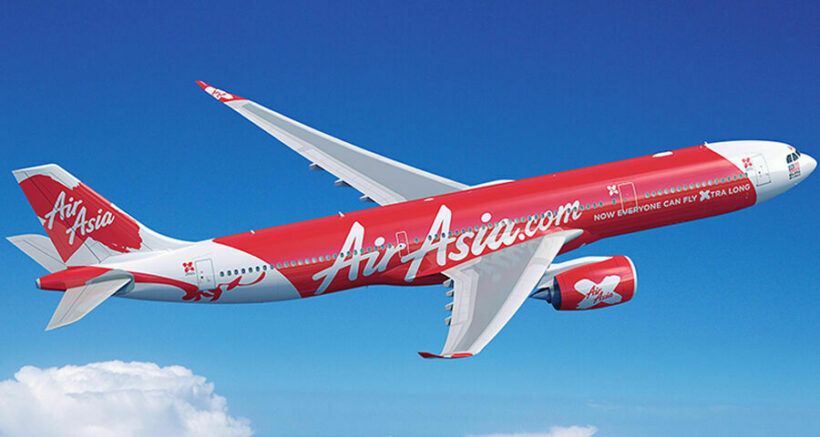 Low-budget airline Thai AirAsia X insists it will recover from its bankruptcy petition and promises to honour its commitment to repaying customers who booked flights with the company during the Covid-19 outbreak.
Thai AirAsia X filed for bankruptcy on May 17 to become the third airline in Thailand to do so following the pandemic in 2020. But company director, Tassapon Bijleveld, believes that if creditors vote in favour of the bankruptcy petition they presented to the court, the airline will recover from the Covid economic setback by the end of 2023.
Tassapon also added that the 6,500 bookings made before the company's bankruptcy process, and new bookings from May 17, will not be affected by the court's process. He says these bookings will be entitled to a cash or credit refund.
"Under bankruptcy protection, we can negotiate for debt reconciliation, which could help relieve our financial burden and allow us to focus on flight expansion as planned. If revenue from operations is strong enough, we may not have to seek new investors or partnerships to increase capital."
Tassapon revealed the airline can continue to operate overseas flights as usual despite dealing with the bankruptcy process, adding Thai AirAsia X plans to resume all destinations to South Korea and Japan this year.
The Bangkok-based airline has faced a challenging 2 years. Not only has it had to deal with the coronavirus outbreak but rising fuel costs have hit the business hard. Fuel accounts for about 50% of total costs after they doubled from US$75-85 per barrel last year to $170 per barrel.
Tassapon says the airline could not pass that cost onto passengers. But, following demand from both Thai and Korean passengers this month, Thai AirAsia X is optimistic it can bounce back despite operating at a loss at the moment.
Thai AirAsia X chief director, Patima Jeerapaet, says there is strong demand for South Korea.
"The proportion of Thai and South Korean guests are the same at 50%. We'll run daily flights in October to respond to growing demand. During that period, we plan to resume flights to Osaka and Sapporo in Japan."
SOURCE: Bangkok Post
Courtesy ofThaiger News
Stay updated with Samui Times by following us on
Facebook
.