Thai police given new power to arrest fine-avoiding motorists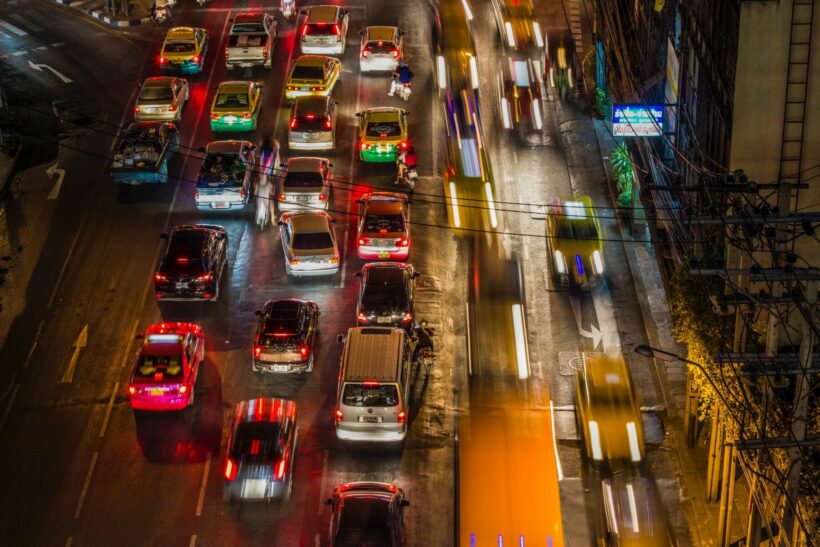 A new regulation has given power to the Royal Thai Police to arrest people who fail to pay their driving penalties on time.
Deputy commissioner of the Metropolitan Police Bureau, Pol Maj Gen Jirasan Kaewsaeng-ek, says if motorists do not pay their fines, a warrant for their arrest will be filed.
If a motorist receives a ticket, either in person or by mail, they generally have to pay the fine within 15 days. If a driver fails to pay the fee before that deadline they will receive a reminder from the police after 15 days. Motorists then get another 15 days to pay the charges. They can pay online through the Krungthai Bank, at convenience store registers, by mail, or at police stations across Thailand.
If the fine is not paid after that notice, drivers could be served with up to 2 summonses by authorities. After that the police will ask a court to issue an arrest warrant if drivers do not comply with the two summons.
The step was introduced when it was discovered that many drivers were refusing to pay their charges and continued to break traffic laws. The MPB made the decision to take a firm stance on the issue.
Offenders can be arrested anywhere in Thailand once an arrest warrant is issued, even if they are booked on a flight to leave the country.
An arrest will give the motorist a criminal record, which could affect their credit score and future job opportunities. It would also make certain legal procedures more difficult for them.
It is hoped the new measure will make drivers more responsible on the road, which would also improve road safety.
Ignoring driving penalties will be punished with fines of up to 1,000 baht.
SOURCE: Bangkok Post
Courtesy ofThaiger News
Stay updated with Samui Times by following us on
Facebook
.