Thailand prepares for monkeypox outbreak, asks WHO for smallpox vaccine supply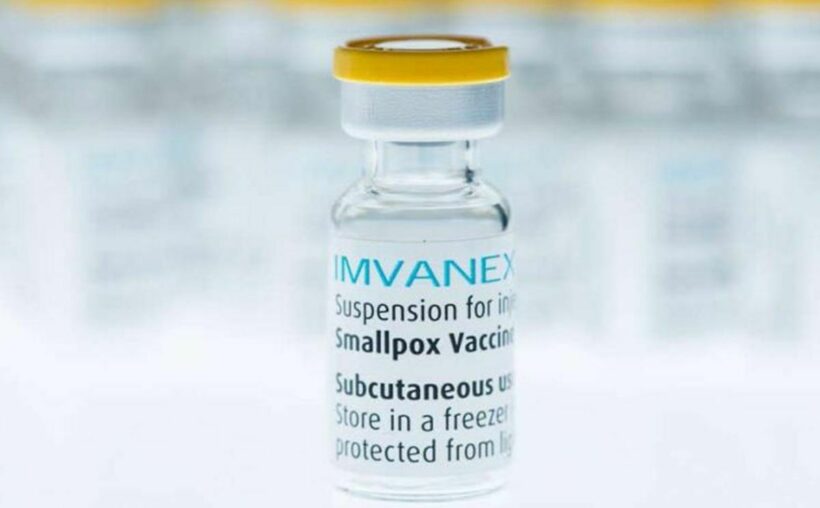 Thailand's health minister has asked the World Health Organisation for help securing supplies of the smallpox vaccine, according to a Bangkok Post report. It's understood the country wants to be prepared in the event of an outbreak of monkeypox. Health minister Anutin Charnvirakul made the request while in talks with WHO director-general Tedros Adhanom Ghebreysus at the recent 75th World Health Assembly in Geneva.
Thailand has yet to report a single case of monkeypox infection but Anutin says that as the number of foreign arrivals increases, this heightens the risk of the virus being imported. The government is therefore seeking vaccine supplies in order to boost immunity.
However, a prominent Thai paediatrician, Dr Somsak Lolekha, says monkeypox will not become a major risk to public health, given that a large proportion of Thais have already been vaccinated against smallpox. According to the medic, studies in Africa have shown that the smallpox vaccine offers at least 85% protection against monkeypox and this protection can last a lifetime.
"Immunity induced by the smallpox vaccine can last up to 80 years after vaccination."
Thailand no longer routinely administers smallpox vaccines after the WHO declared the virus eradicated in 1980. The administration of the vaccine stopped at that point, due to the risk of serious side-effects in people with compromised immune systems. Live attenuated vaccines, such as the smallpox one, have been shown, on occasion, to cause adverse, often deadly, side-effects in high-risk groups.
Meanwhile, Dr Chakrarat Pittayawonganon from the Department of Diseased Control points out that primates, rodents, and other small mammals endemic to Africa, can all carry the virus and therefore, animals imported from the region must be thoroughly vetted by the Department of National Parks, Wildlife and Plant Conservation.
According to his colleague Dr Taweesap Siraprapasiri, a major monkeypox cluster has been traced back to a recent gay pride event in Spain. Taweesap says anyone who attended the event should be tested for the virus. He has warned people to take extra precautions when attending mass gatherings in countries where the virus is in circulation.
SOURCE: Bangkok Post
Courtesy ofThaiger News
Stay updated with Samui Times by following us on
Facebook
.