Thailand urges people to avoid consuming bushmeat in prevent of monkeypox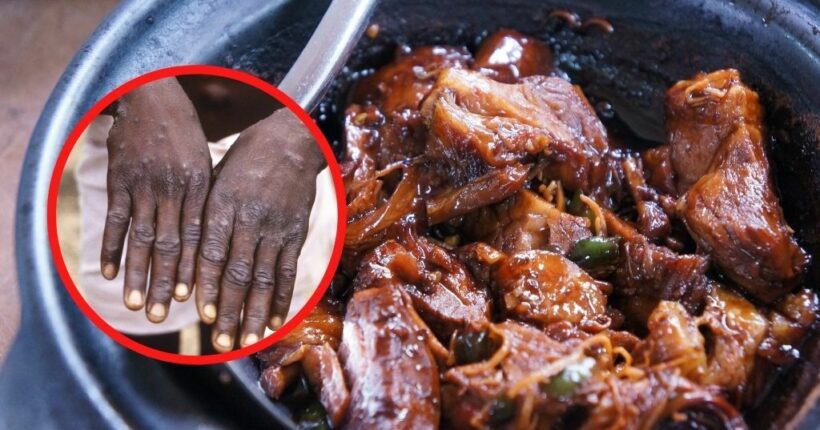 Thailand has urged people to avoid the consumption of bushmeat and the import of animals from unidentified countries after the recent outbreak of monkeypox.
The Department of Disease Control acknowledged the danger posed by monkeypox but insist no cases of the disease have been detected in Thailand.
The government instructed the Public Health Ministry to set up and a Public Health Crisis Command Centre as a precaution and says it will monitor travellers from the risk countries.
The World Health Organization revealed around 80 cases of monkeypox were reported worldwide, and 50 cases from 11 countries that are not the main infection area are under investigation. The first case was found in England by someone who had traveled to Nigeria at the end of April.
Thai media reported that monkeypox patients were found in 15 countries including England, Spain, Portugal, Italy, Belgium, French, Germany, Sweden, the US, Canada, Austria, Israel, Netherlands, Switzerland, and Greece.
The DDC director, Opas Kankawinpong, explained to Thai media he is well aware of the monkeypox risk to Thailand after the recent relaxation of travelling measures but says the department is keeping a close eye on the people arriving from those countries most at risk. Between May 1 and 22, 13,142 travellers arrived from England, 1,352 from Spain, and 268 from Portugal.
The director of the Institute of Dermatology, Mingkwan Wichaidit, revealed monkeypox symptoms include fever, muscle pain, headaches, and lymphadenitis within the first three days. A rash to the face follows and spreads to other parts of the body. The rash develops into blisters and then it will crust. Mingkwan says the symptoms last between two and four weeks.
The director urged residents to wash their hands with soap and alcohol frequently throughout the day. He also pressed people to avoid touching wildlife animals, the consumption of bushmeat and the import of animals from unidentified countries.
SOURCE: Khaosod
Courtesy ofThaiger News
Stay updated with Samui Times by following us on
Facebook
.