Thailand's Entry Requirements August 2022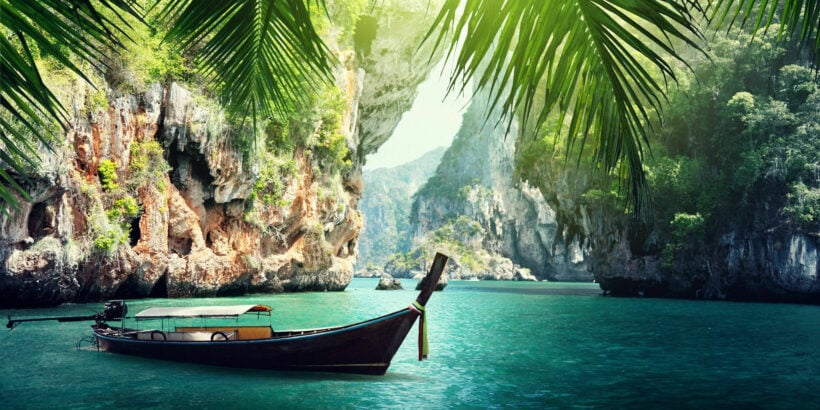 Travelling to Thailand in August 2022? Here's everything you need to know before you go.
If you're planning to stay in the kingdom for less than 30 days, and you hold a passport from one of these 64 countries, you don't need a visa to enter Thailand.
Tourists are no longer required to apply for Thailand Pass or buy health insurance prior to entering the kingdom. Health insurance which covers Covid-19 expenses is not required, but is still recommended.
Health insurance is cheap and could save you a lot of money if you test positive for Covid-19 and require hospital treatment during your stay in Thailand. There are several insurance plans to choose from.
Both vaccinated and unvaccinated travellers are welcome to enter Thailand, but they have different entry requirements.
Fully vaccinated travellers are required to provide…
A valid passport
A Certificate of Covid-19 Vaccination

Anyone over 18 years old must be fully vaccinated with at least two doses of an approved vaccine no less than 14 days before date of travel.
Travellers between 5 and 17 years old or must have at least one dose of an approved vaccine at least 14 days before date of travel. Those travelling with parents are exempt from this requirement.
Unvaccinated or partially vaccinated tourists are required to provide…
A valid passport
A negative Covid-19 RT-PCR or Pro-ATK test result taken within 72 hours prior to travelling.*
*Thailand's Centre for Covid-19 Situation Administration (CCSA) said that unvaccinated travellers who arrive at the border without a negative test result may still gain entry if they take a negative ATK test on arrival at their own expense. However, most airlines require unvaccinated tourists to show proof of a negative test result at check-in, so you still need to get one.
Covid-19 restrictions in Thailand
Face masks are now voluntary in Thailand – there is no mandate in place to say wearing face masks in any instance is a lawful requirement. However, the CCSA recommends wearing masks in indoor spaces, crowded spaces and badly-ventilated spaces. Masks are still required on public transport.
Masks are not required outdoors but the CCSA recommends wearing masks in outdoor spaces which are crowded or badly-ventilated, e.g. a busy market.
Most Thai people are still wearing masks indoors and many are still wearing masks outdoors.
Entertainment venues in Thailand are permitted to open until 2am in most areas and 1am in some areas.
Thailand recently extended the country's Emergency Decree for the 19th time. Due to the ongoing Covid-19 pandemic, Thailand is still in a "state of emergency" until at least until September 30 2022, according to the CCSA. Under the decree, public gatherings are banned.
Courtesy ofThaiger News
Stay updated with Samui Times by following us on
Facebook
.